---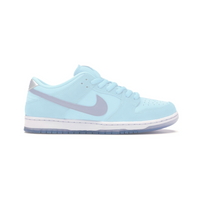 The SB Dunk "Our Voice" is reconstructed based on a SB Dunk "Blue Fury", which costs about $300 on StockX/Goat/etc. 
Normally the Special Box winner would provide or pay for a base pair of Blue Fury, but I've pledged to pay for all materials (including the base pair) for this event.
A few people have asked if they can contribute directly to airthirtytwo or carethirtytwo to help fund this project or future projects. We're currently working on ways to make that possible..
..but for now, if you feel compelled to throw a few bucks in the "Donor Soles Fund" to offset the cost of donors, studio time, materials, etc. a little, I've set this page up to do so. 
Thank you so much for all the support!
- Drü (@airthirtytwo)